News
Новини
IRELAND IS GUEST OF NEW BULGARIAN UNIVERSITY
On 9 January, 2017 the Ambassador of Ireland H.E. Michael Forbes and his associates were guests at New Bulgarian University. Their visit is first of the planned events within the project "The world visited the New Bulgarian University". The initiative is result of the pursuit of cooperation and collaboration with representatives of culture, education and business to various countries with first private university in Bulgaria as well as ambitions to innovation and quality of training that the New Bulgarian University has already testified 25 years. The visit of the representatives of the Embassy of Ireland in New Bulgarian University will continue through today as on 11 January, 2017.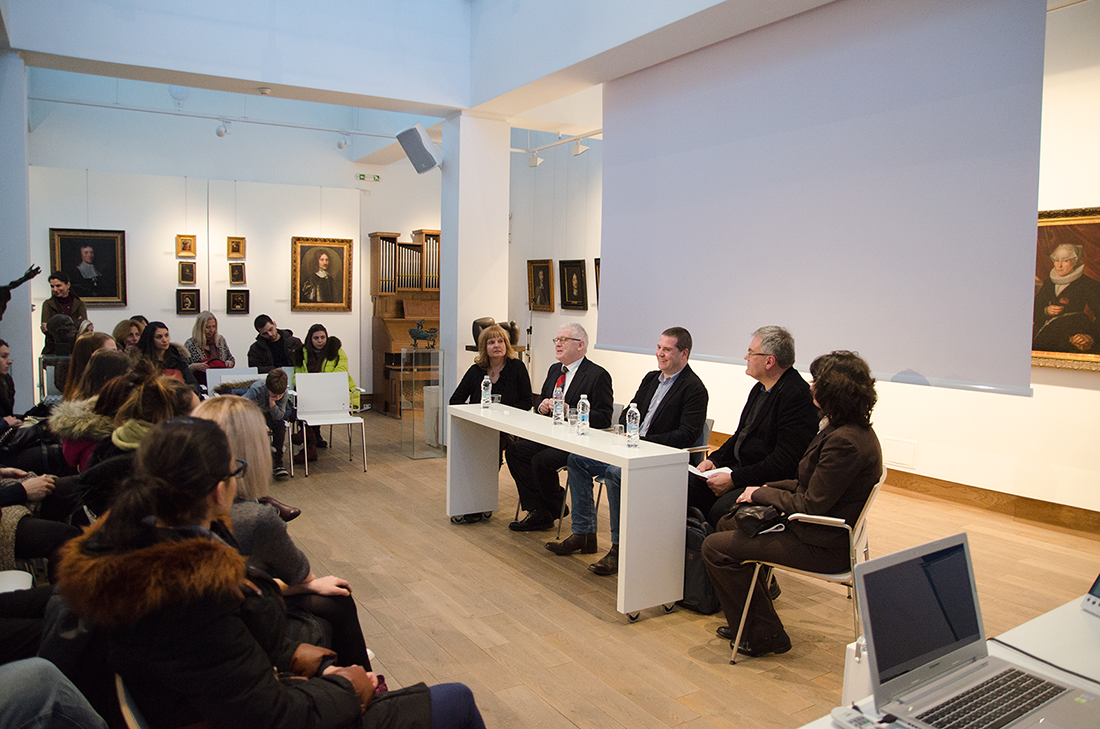 Interesting events are in the basis of the visit of representatives of the Embassy of Ireland.
On Monday (9th January), those who had the opportunity to attend the screening of the documentary movie that won numerous awards, dedicated to the Easter Uprising in 1916 and narrated by actor Liam Neeson. The screening was followed by a discussion in which the audience actively participated.
In this panel also participated Head of the Department of English Studies – Assist. Prof. Milka Hadjikoteva, PhD, Prof. Hristo Todorov, PhD – Member of the Board of Trustees of NBU and lecturer of the Department of Philosophy and Assist. Prof. Kiril Avramov, PhD – Vice Rector for International Relations and Research and member of the Department of Political Science.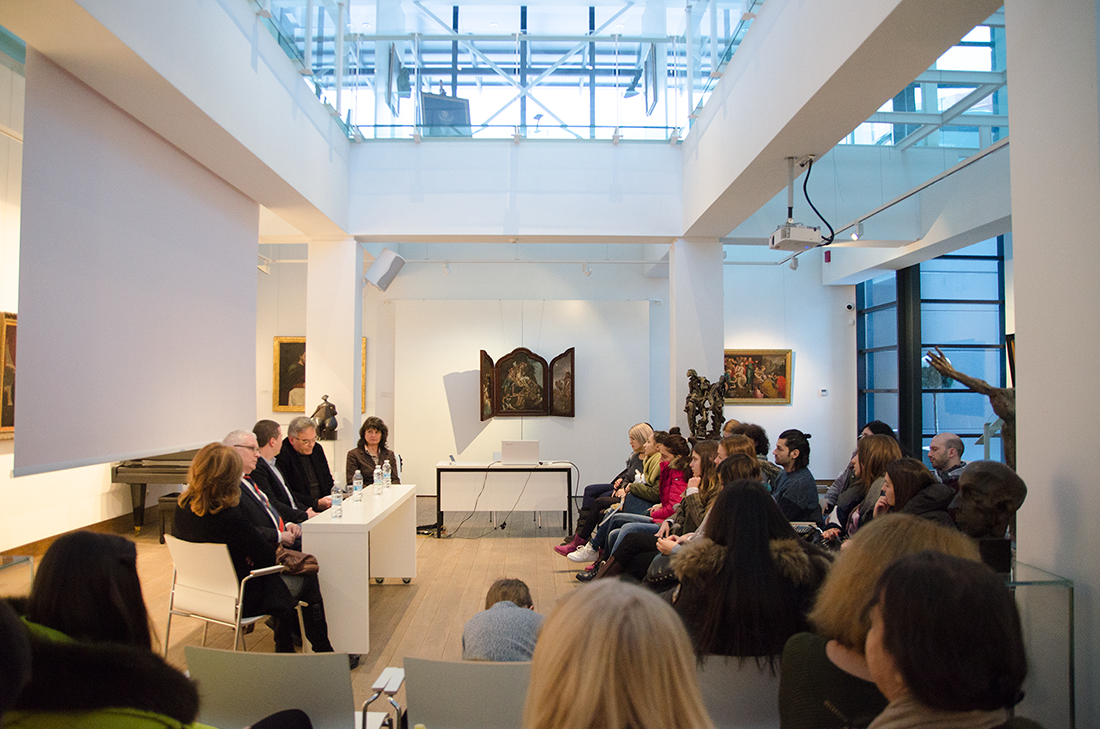 The efforts of the participating representatives of various fields of science and public life were aimed at seeking an interdisciplinary approach to the analysis of significant historical event.
The program also included screenings of two movies dedicated to the 100th anniversary of National liberation struggle of the country. Feature films that show different perspectives on the events of this important date for Ireland.


TEXT:
OFFICE OF INFORMATION ACTIVITIES
OFFICE FOR INTERNATIONAL RELATIONS